Did you ever have thoughts of becoming a Real Estate agent? The idea sounds exciting and perhaps overwhelming and then thought "what about my retirement"?. How will I retire? In traditional real estate companies there is no such thing as profit share.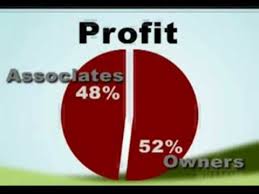 The owners keep the profit (if there is one at all). Well, Keller Williams developed a model with the original Board of Directors (ALC) and created a solution to overcome that concern. Welcome to Keller Williams Realty.
Keller Williams Realty has a strong foundation and an infrastructure where a regular real estate agent can take part and benefit from the profit the Market Share earns each and every month.
In this video, How Profit Share is Calculated, the process of earning Profit Share is layed out in an easy-to-understand process. It answers the question, how you might actually retire and be a Real Estate agent – at the same time. Just how is this done? Well let's take a moment to watch this video and then decide if you're ready to take this adventure one step further.
Give me a call (847-868-2353 the Celeste Hotline) and we can arrange to have you meet our Team Leader.

And now, let's watch How Profit Share is Calculated!